Embracing architects and promoting quality architecture.
We are a forward-thinking Livery Company that achieves its aims through education, mentoring, awards and philanthropy.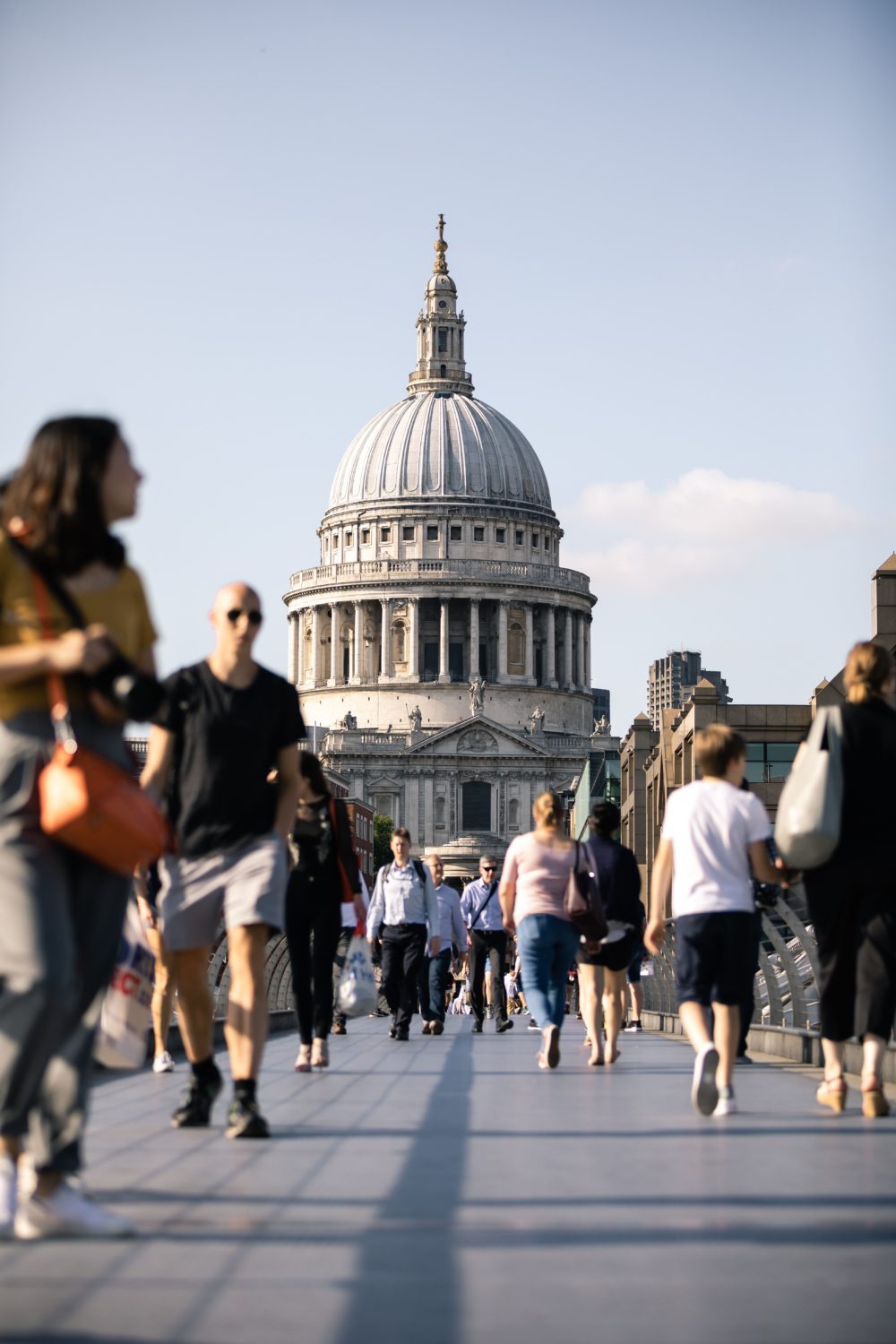 The Architects' Company, formally known as The Worshipful Company of Chartered Architects is a modern Livery Company that was given the royal charter in 2019.
The Company promotes quality architecture in the City of London and the architectural profession globally; it supports education through awards and prizes as well as a range of charities related to the City.
The Worshipful Company of Chartered Architects achieved Livery status in 1988 – just four years after it was founded in 1984, and received the Royal Charter in 2019 and ranks ninety-eighth in the order of precedence for Livery Companies. Information about the current Officers and Court Members may be found on these Company pages.
Meet the current Master and Wardens
Master
Chris Dyson
Chris is a graduate of the Mackintosh School of Architecture in Glasgow and worked initially for James Stirling and Michael Wilford and Associates. He was subsequently appointed as a Design Director at Sir Terry Farrell's London studio before setting up his own award-winning Architectural studio.
Based in Spitalfields, London, where Chris has lived for 25 years, the practice has a reputation for intelligent conservation work, sensitive building design and creative collaborations with artists.
The practice portfolio has been widely published and showcased. He is also a design advisor to the London Borough of Tower Hamlets, The Royal Borough of Kensington and Chelsea and the Corporation of London.
He is supported by his business partners Mathew Witts, Maria Louise Long and James Cheung. The practice has won RIBA Awards for its Architecture and Environmental design including regional Civic Trust Awards, Sunday Times British Homes Awards and was voted one of London's Top 25 best Architectural Practices in 2021.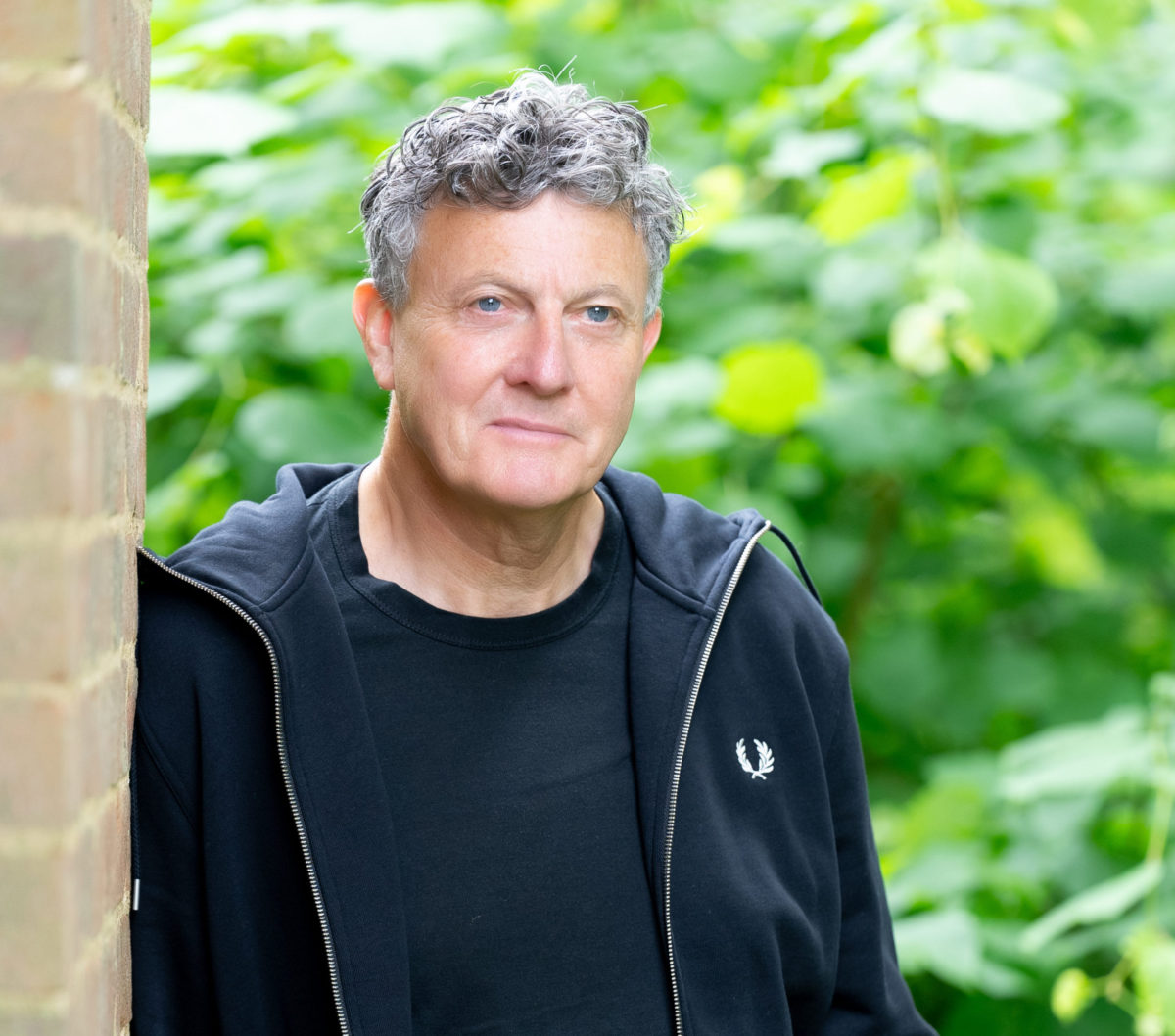 Upper Warden
Chris Williamson
Chris Williamson joined the Company of Architects in 2015 but regrets not joining earlier. "I was invited in 1995 but at that time thought it wasn't for me. I don't regret much in life but that was one decision I do.
I think I felt out of place by the traditions and the ceremonial aspects. "I still feel a little uncomfortable in a Dinner Suit but realise now that it is all part of the theatre and stability of the Company. So I'm particularly conscious of ensuring the Company is diverse and accepting of everyone and have been pleased at uptake of new members who bring vitality and life to the Company."
Chris's particular passions are promoting social mobility and opportunities for everyone and is a Mentor to 2 Company Apprentices and several students.  "The Company is particularly important in this respect. The Mentoring process is excellent and everyone is open and willing to help. Weston Williamson + Partners sponsor the Annual Future Transport Awards for any Architectural students designing or researching how new technologies and ways of thinking about Transport will improve our cities. This is one of many Awards which the Company give, which along with other financial help are a big attraction for young members.
Chris is Visiting Professor at University of East London and has recently converted a former Methodist Church into a community arts centre in his home town of Ilkeston Derbyshire to demonstrate the importance of creative thinking and  Contemporary Arts to an area which has seen an acute loss of industry over the past few decades. www.ilkonarts.com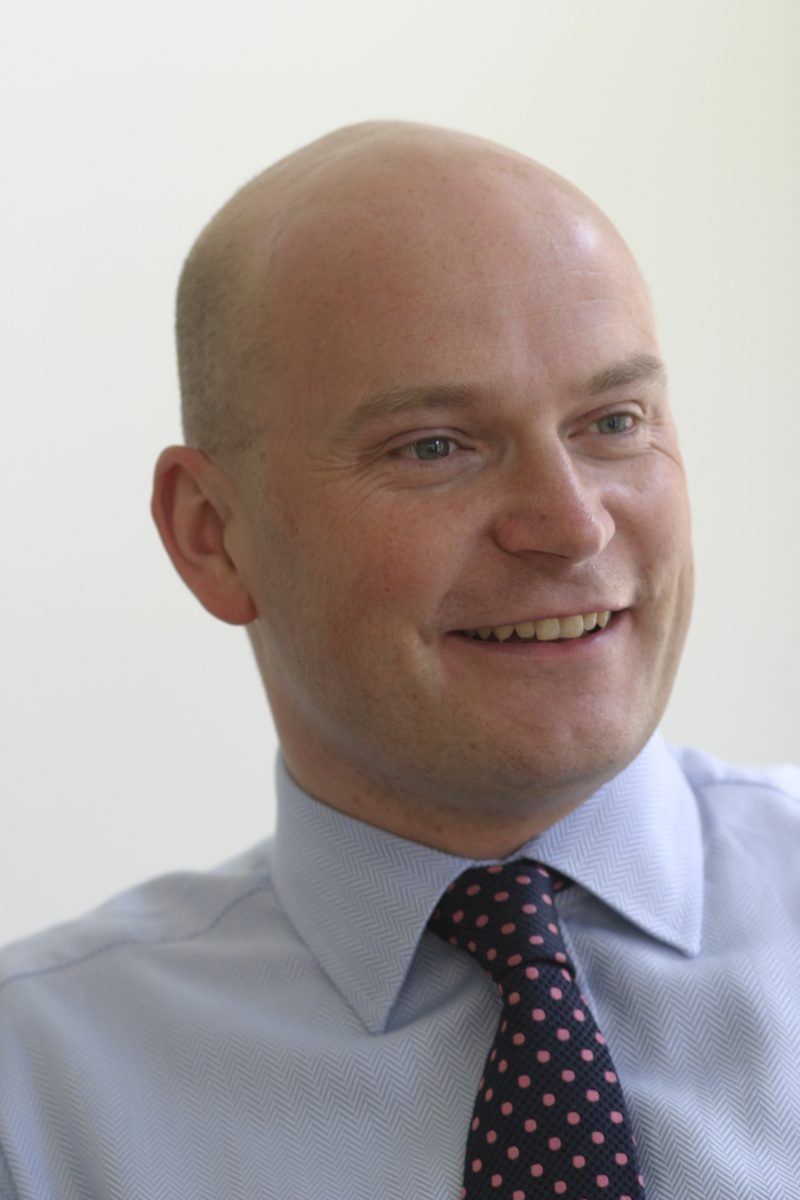 Renter Warden
Giles Murphy
After King's College School Wimbledon, Giles graduated from Bristol University in 1991. Shortly thereafter he joined the Professional and Financial Services business, Smith & Williamson.
Giles qualified as a Chartered Accountant at Smith & Williamson in 1994 and continues to work in the business, now as Head of the Professional Practices Team advising clients in the Real Estate, Architectural and Surveying sectors.
Giles is son of Stuart Murphy, one of the original Founding Fathers of the Company in the 1980s and is part of the 10% of the Company's members that are not registered architects, but are passionate about the promotion of quality architecture and the built environment.
Giles is Parish Clerk of St Lawrence Jewry and a Liveryman of the Merchant Taylors' and Chartered Accountants' Livery Companies. He is married to Pippa and has three grown up children – Ella, Georgia and Oscar. Giles lives in Esher, Surrey.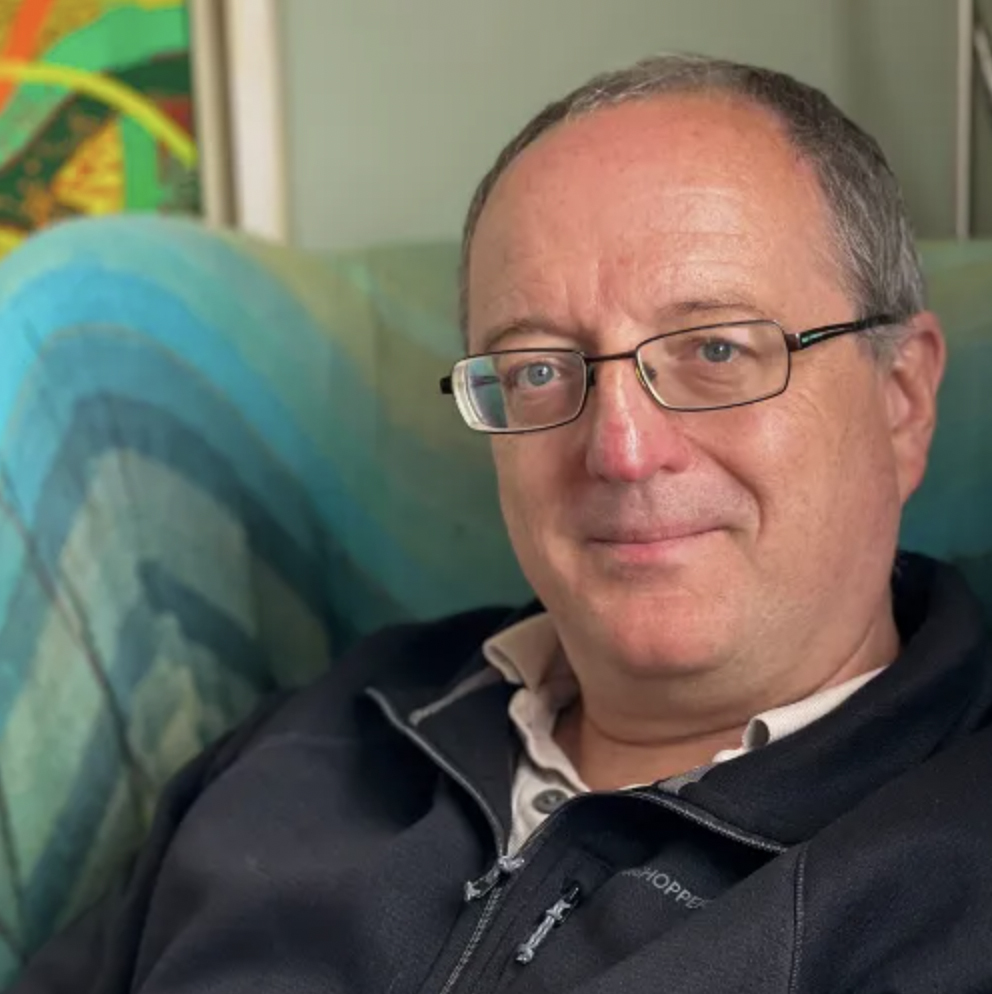 Junior Warden
Chris Bicknell
Educated at Highgate School, Chris then went on to qualify in Architectural Studies at Bath University and achieved his professional Architectural qualifications at the University of Sheffield in 1991.
He subsequently qualified with a Masters in Facilities Management at Westminster University. Chris continues to mentor students at Westminster and Bath Universities and is a Professional Practice Assessor at DeMontford University.
After spending the first part of his career within mainstream architectural practices, honing his skills and experience, Chris managed PFI operational estates as Director of an International Facilities management Company and most recently has been with AECOM for the last 14 years leading a consultancy team as Director of Asset Strategy and Facilities Management (FM) Consulting.
Chris has been a member of the WCCA since 2003 and has contributed much to the Company through committees, stewarding and being active on the Court as a Court Assistant. Chris and his partner Sara now split their time between London and Yorkshire.
Welcoming a new student at Court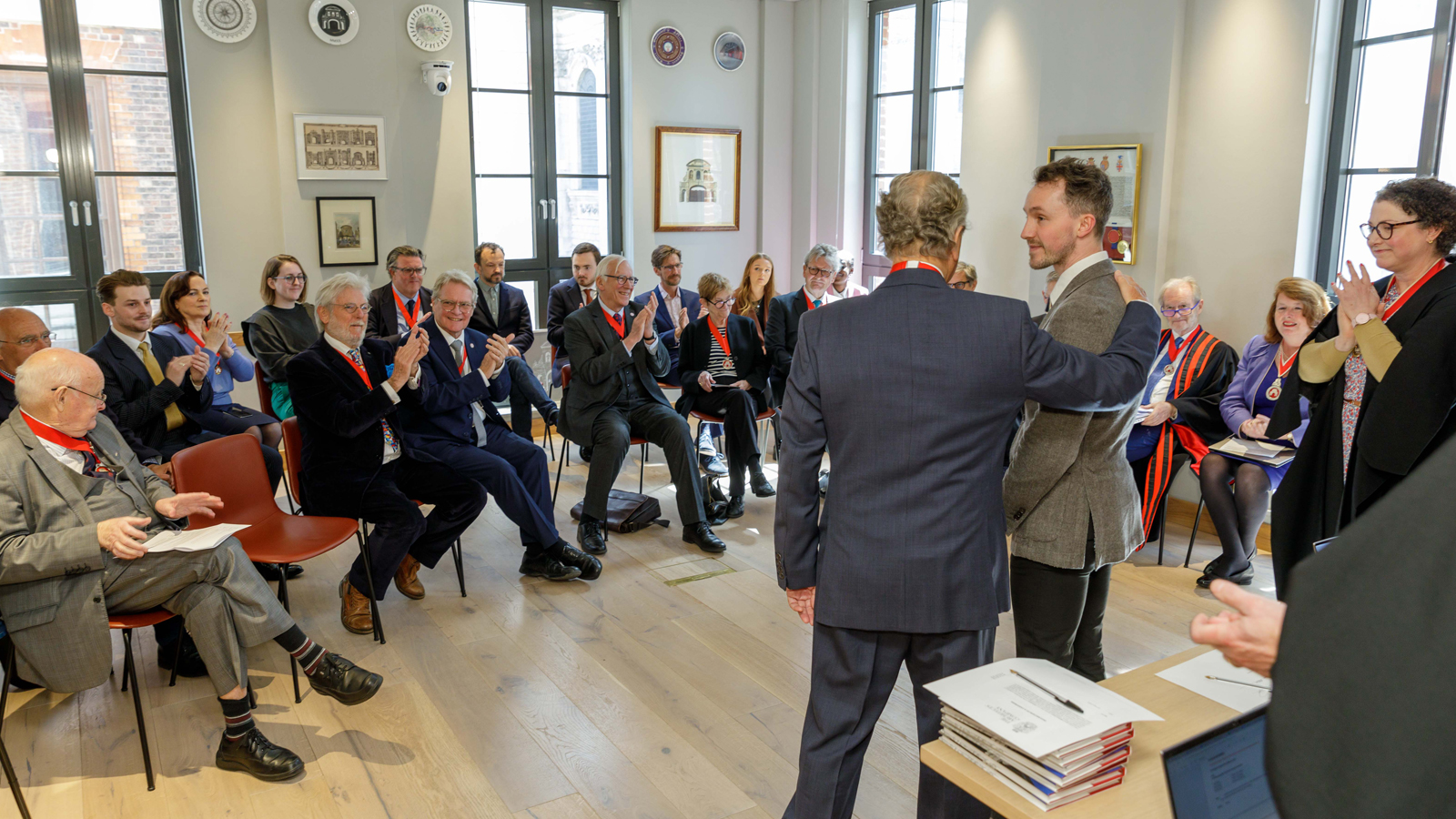 Other useful company information
Past Masters of the Worshipful Company
John Robson REID OBE DL1988
Norman Alexander ROYCE OBE 1989
John Robert Glamis WHEATLEY 1990
Peter LUSCOMBE 1991
Stuart John MURPHY 1992
Brian Ashley BARKER OBE 1993
John Michael WELBANK MBE 1994
David John COLE-ADAMS 1995
Sylvia Mary REID 1996
Julian Charles RYDER RICHARDSON 1997
John Howard PENTON MBE 1998
Peter Grenville Hurst DALE 1999
Patricia Helen (Lady) STEWART MBE 2000
Michael Peter WEST 2001
Brian Richard Anthony WATERS 2002
Alan George Colin DOWNING 2003
Nigel THOMSON 2004
Richard Gilbert SAXON CBE 2005
John Graham MILLARD 2006
Jonathan Macartney BALL MBE 2007
Windsor Ian HEAD 2008
Roger FRANCE 2009
David Edward KING 2010
Michael David John WILKEY 2011
Mervyn Keith MILLER 2012
Jacqueline Frances HOWES 2013
Canon Dr Andrew Geoffrey PURVES 2014
Peter Gerald Stewart MURRAY OBE 2015
Richard Graham BRINDLEY 2016
Stephen Leslie WAGSTAFFE 2017
Barry MUNDAY 2018
Valerie OWEN LE VAILLANT OBE 2019 – 2021
Philip Leslie COOPER 2022
Honorary Liverymen and Freemen
Richard England (July 2023)
Richard England was born in Malta in 1937 and graduated in Architecture from the University of Malta.  He continued his studies in Italy at the Milan Polytechnic while working as a student-architect in the studio of the Italian architect-designer Gio Ponti.  England is also a poet, sculptor, photographer and artist and the author of several books (art, architecture, mythology and religion.) Monographs have been published on his work by Charles Knevitt, Edwin Heathcote, Chris Abel, Dennis Sharp and Maurizio Vitta, and writers on his work include Renzo Piano, Daniel Libeskind, Juhani Pallasmaa, Paolo Portoghesi and Mario Botta. England holds professorships at various universities in the U.S.A, U.K. and Europe and he is an Honorary Fellow of the American Institute of Architects, Vice-President of the International Academy of Architecture, a Fellow of the Royal Society of Arts and an Officer of The Order of Merit of the Government of Malta.  His buildings have earned him numerous International prizes and awards, including the C.I.C.A. silver medal, the 2000 Belgrade Architectural Triennale Gold Medal and the 2006 International Academy of Architecture Grand Prix.  He was also the recipient of the 2012 International Academy of Architecture Annual Award, the Malta Kamra Tal-Periti Life Time Achievement Galizia prize, and the Commonwealth Association of Architects Robert Matthew Award. In 2020 he was appointed Commendatore dell'Ordine della Stella d'Italia.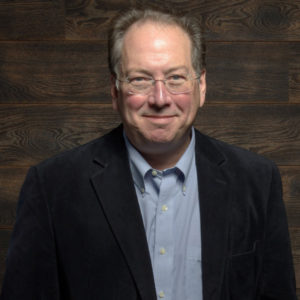 Alderman Professor Michael Mainelli (April 2023)
Michael Raymond Mainelli is a scientist and economist.  He founded Z/Yen, the City of London's leading think-tank and venture firm, in 1994.  Z/Yen is renowned for its Global Financial, Green Finance, and Smart Centres indices, as well as notable 'firsts' in technology research. He has advised numerous governments and municipalities around the world.  Michael was educated at Harvard, Trinity College Dublin, and with a PhD from the London School of Economics, where he was also Visiting Professor in innovation and IT.
Michael also completed the first digital maps of the world in 1983, he is a fellow of Kings College London, Goodenough College, and Gresham College, visiting professor at UCL's Bartlett School of Sustainable Construction and Honorary Bencher of Middle Temple.
He is active in twelve livery companies, past Master of the World Traders, an Alderman of the City of London for Broad Street and late Sheriff of the City of London 2019-2021, with charity interests in the environment, education, and care.
His third book, written with Ian Harris, ''The Price Of Fish: A New Approach To Wicked Economics And Better Decisions'', this won the Independent Publisher Book Awards Finance, Investment & Economics Gold Prize.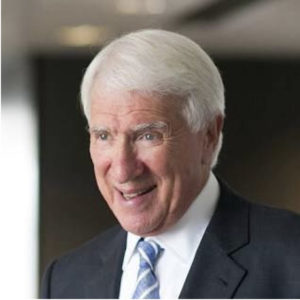 A. Eugene Kohn, Founder & Chairman KPF (January 2023)
March 9, 2023It is with great sadness that we pass on the news that our dear friend, colleague, and mentor A. Eugene Kohn has died of cancer at age 92. Gene co-founded Kohn Pedersen Fox Associates in 1976, along with partners William Pedersen and Sheldon Fox and shaped it into one of the world's most impactful architectural practices. With characteristic optimism, diplomacy and unfailing goodwill, he brought together designers and engineers, clients and civic leaders to achieve significant projects that have changed many of our great cities around the world for the better. His skill in understanding the relationship between architecture and commerce allowed him to find creative solutions, building consensus between designers and developers. Well known as a consummate communicator, Gene taught at Harvard and Columbia and contributed his energies for over seven decades to his alma mater U Penn.  Gene was most proud of his family and of the firm that he built. He was an active participant in his professional pursuits until the end. He believed passionately in the principle of teamwork and encouraged all who worked with him to realise their dreams. An avid watercolorist, Gene was also an artist and had a deep appreciation for all things beautiful. He organised KPF as a collaborative collection of mutually supportive colleagues, all dedicated to excellence in design. Gene's spirit and his mission will live on in the firm that he loved.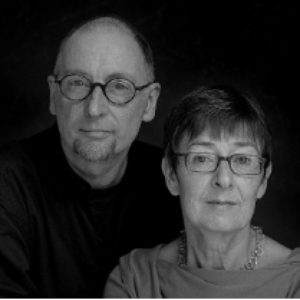 Sheila O'Donnell & John Toumey, FRIAI, FRIBA, Hon  FAIA, Hon RSUA Founders O'Donnell + Tuomey (July 2022)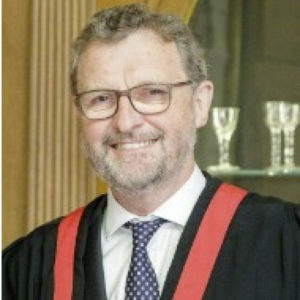 Christopher Coombe, Solicitor – Linklaters LLP (April 2022)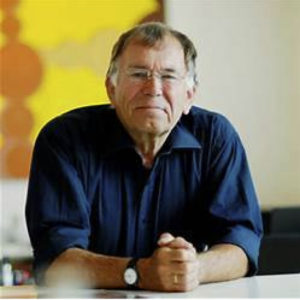 Professor Jan Gehl, Hon. FAIA (April 2022)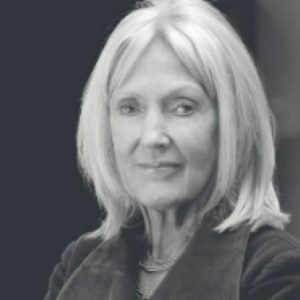 Eva Jiřičná, CBE RA (January 2022)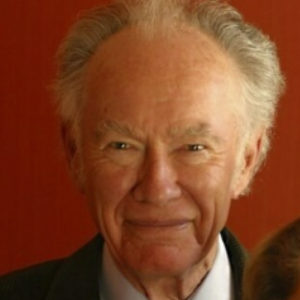 The Late Sir Alastair Stewart Bt (July 2012)

Sir Stuart Lipton (January 2000)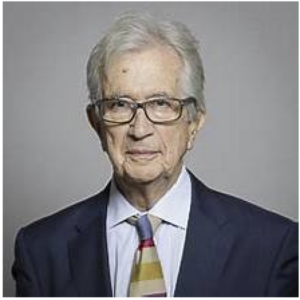 Rt Hon The Lord Rodgers of Quarry Bank PC (July 1994)
Clerks to the Company
Lt. Col. Peter M MILO, OBE (1985 – 1986)

Bertie VIGRASS OBE VRD (1986 – 1987)

Colin DOWNIE (1987 – 1989)

Leonard William GROOME, OBE (1989-1995)

John Pankhurst GRIFFITHS (1995 – 2000)

David John COLE-ADAMS (2000 – 2012)

Windsor Ian HEAD (2012 – 2016)

Jonathan Michael SOAR (2016 – 2019)

Commander Philip GIBBS (2019-2021)
Cheryl REID (2021 – Current)
Current Company Representatives
Clerk – Cheryl Reid – clerk@architectscompany.org
Master of Students – John Assael
Deputy Master of Students – John Bushell
Almoner – Dr Stuart Le Sage
Beadle – Michael Myers
Accountants – JCA Chartered Accountants
Senior Steward – Rosemary Curry
Stewards – Sandra Papworth, Nicholas Rowe
Trustees of the WCCA Charitable Trust
David Cole-Adams – Chairman
Stephen Wagstaffe
Dr Stuart Le Sage
Giles Murphy
John Assael
Clerk to the WCCA Charitable Trust – Audrey Hesse
Trustees of the Temple Bar Trust
Peter Murray OBE – Chairman
Lucy Bullivant
Richard Brindley
Philip Cooper
Martha Grekos
Barry Munday
Canon Dr Geoffrey Purves
Andrew Reynolds
Michael Stiff
Nicholas Waring
Giles Murphy
Education & Outreach Officer – Grant Smith
WCCA Committee Structure
Committees
Finance and Strategy
The Finance and Strategy Committee is the overall co-ordinating Committee, reporting to the Court. Membership is the Senior Officers of the Court and chairs of the other Committees/board. Directly responsible for over-seeing the finances and strategic planning of the Company, as well as liaison with the Charitable Trust.
Members
Master (Chairman) – Chris Dyson
Upper Warden – Chris Williamson
Renter Warden – Giles Murphy
Junior Warden – Chris Bicknell
Deputy Master – Valerie Owen Le Vaillant, OBE
Immediate Past Master – Philip Cooper
Past Master and Trustee of the Temple Bar Trust – Peter Murray, OBE
Clerk to the Charitable Trust – Audrey Hesse
Education
The Education Committee is responsible for over-seeing and developing the education objectives of the Company. This includes the support of student and apprentice members, liaison with the London Schools of Architecture, the Royal Academy and the RIBA amongst others and the award of student prizes / bursaries. 

The Company will continue to support the Livery Schools Link and will liaise with the City Centre on education and speaking opportunities. Pan Committee/Company matters are to be coordinated via the Finance and Strategy Group and the Committee reports directly to the Court.
Members
Master of Students (Chairman) – John Assael
Master – Chris Dyson
Upper Warden – Chris Williamson
Renter Warden – Giles Murphy
Junior Warden – Chris Bicknell
Deputy Master of Students – John Bushell
Clerk to the Charitable Trust – Audrey Hesse
Liveryman – Jerry Tate
Liveryman – David Green
WCCA Student – Oliver Garland
Academic Rep – Timothy Smith
Membership & Communications
The Membership and Communications Committee is responsible for over-seeing and developing the membership of the Company, including identifying and encouraging new people to join the Company. Pan committee/Company matters co-ordinated via the Finance and Strategy Group and the Committee reports directly to the Court. The net number of new members recruited per annum shall, at a minimum, be enough to meet the target income from fines and quarterage as set out in the budget. The Committee is also responsible for over-seeing and developing the communications, promotion and identity of the Company, through its digital and physical communications, including web-site, newsletters, awards and branding. Pan committee/Company matters are co-ordinated via the Finance and Strategy Group. The Committee reports directly to the Court.
Members
Upper Warden (Chairman) – Chris Williamson
Master – Chris Dyson
Renter Warden – Giles Murphy
Junior Warden – Chris Bicknell
Almoner – Dr Stuart Le Sage
Deputy Master – Valerie Owen Le Vaillant, OBE
Immediate Past Master – Philip Cooper
Court Assistant – Karen Cook
FM Group Chairman – Nicholas Naidu
Liveryman – Dr Sarah Bissett Scott
Duties and Responsibilities Liverymen And Freemen
One of the main duties of a Liveryman of a City Company is to attend annually at Guildhall for the election of Sheriffs of the City (on Midsummer Day in June) and the Lord Mayor of London (on Michaelmas Day in September) at meetings known as "Common Hall". This is an ancient privilege and one which should be taken seriously by all Liverymen. They should regard it as an obligation, not only to exercise their franchise, but also to examine with care the qualifications and relative claims of those who aspire to fill the high office of Lord Mayor or Sheriff of London.
Membership of the City Livery Club is open to Liverymen.
Freemen and Liverymen of the Company are expected to attend all formal Company functions, unless prevented from so doing by good cause, as well as attending as many as possible of the less formal occasions, such as visits to buildings, talks on current problems facing the profession and other social occasions.
Since one of the main reasons for the existence of modern Livery Companies is to support the Charitable and Educational needs of the profession, Freemen and Liverymen are also expected to give to the Company's Charitable Trust Fund by way of regular donations or a Deed of Covenant, which enables Tax Relief to be obtained via Gift Aid.
Charitable Trust Fund
Audrey Hesse
Clerk to the Company of Chartered Architects Charitable Trust
Email: ctclerk@architectscompany.org
The Fund was set up in 1987 following its Approval by the Charity Commissioners and is administered by the Trustees. The Objects of the Fund are:
a. "the relief of poverty of persons generally and in particular of those persons engaged in the profession of Architecture and their dependants;
b. the advancement of education in any manner which now or hereafter may be deemed by law to be charitable of persons engaged or desiring to engage in the profession of Architecture or elsewhere in industry and commerce generally and to provide or contribute towards the provision of all requisite facilities in connection therewith;
c. charitable research in the field of the science, art and practice of architecture or otherwise for the advancement of the education of persons engaged or desiring to engage in the profession of Architecture provided that the useful results of such research shall be disseminated and without prejudice to the generality of foregoing the provision of financial support and facilities for those engaged in such research and the award of bursaries and awards in connection therewith;
d. to award to persons intending to be engaged in the profession of Architecture or elsewhere in the professions and commerce generally scholarships and exhibitions at any educational establishment approved by the Managing Trustees;
e. to make awards in connection with the examination of educational bodies;
f. to make awards in furthering the advancement of architectural standards;
g. to assist in general or professional or commercial education any persons in necessitous circumstances who are preparing to enter the profession of Architecture or commerce generally or other profession by the provision of books, the payment of fees and the defrayment of expenses of traveling or maintenance, or by such other means as the Managing Trustees may think fit
h. to make donations to any registered charity."
The Trust fund quickly grew in size in its first years of existence due to many generous Donations from outside the Company as well as from Donations and Covenants from Members of the Company.
Latest Company Newsletter - Architects' Chronicle